Left click on any image for a slide show of all images on this page.
"Friston's

free energy principle

says that all life, at every scale of organization—from single cells to the human brain, with its billions of neurons—is driven by the same universal imperative, which can be reduced to a mathematical function. To be alive, he says, is to act in ways that reduce the gulf between your expectations and your sensory inputs. Or, in Fristonian terms, it is to minimize free energy."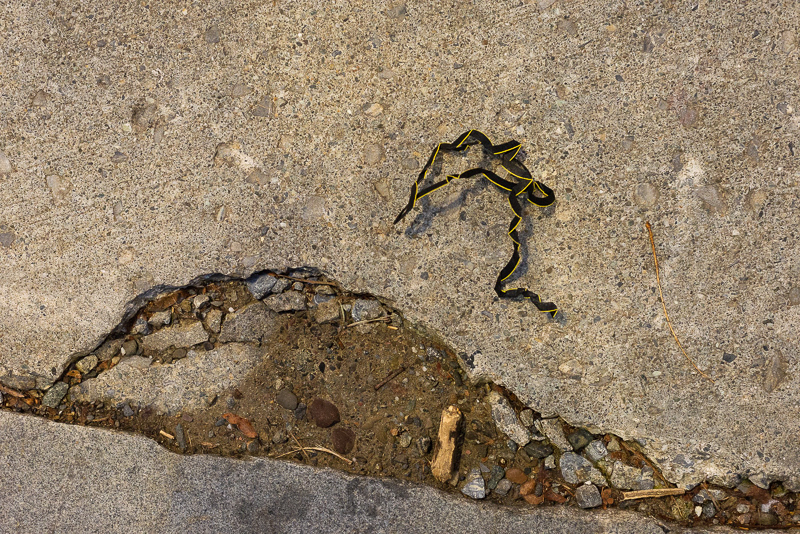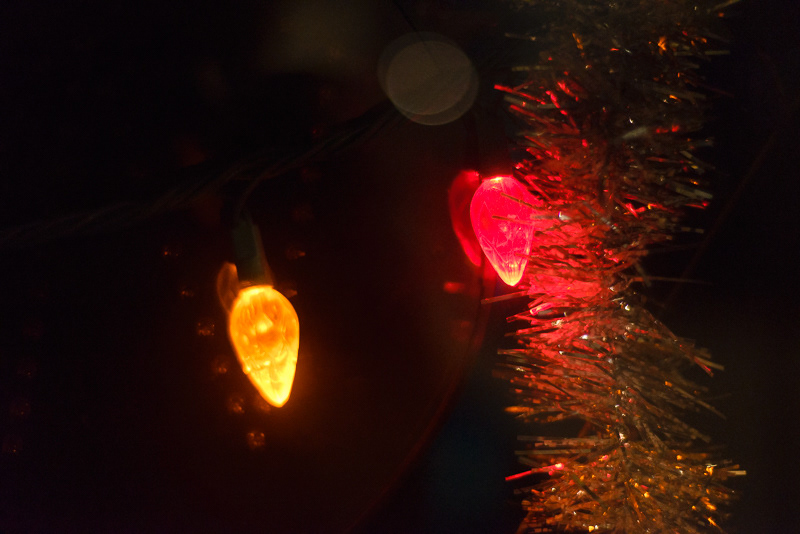 7:31 AM - Bigmouth Coffee Roasters
Today, we say goodbye to Ziggy-cat. When I am done with my coffee and writing, I will walk three doors down to the vet's office and make the arrangements. Ziggy has stopped eating. It is time.
It's been difficult for Holly to let go. She seems to find it particularly hard with the pusses. I told her last night that I thought the time had come, that he wasn't going to get any better. She cried, but agreed.
I am glad to have had this last week with him. I am glad he made me look at him, touch him, make room for him in my lap. I am glad he insisted I be present to him.
A text message from Holly. It seems Ziggy climbed the stairs to the bedroom and was sitting there when she woke up. He hasn't been upstairs in months. I wouldn't have thought he had the strength.
And so, on this last day of 2018, we will let go of his sweet kitty presence. Presences come and go. The universe churns on. I'm not sure what it all means.
More texts from Holly about Ziggy. I tell her to stop, she is making me cry in public.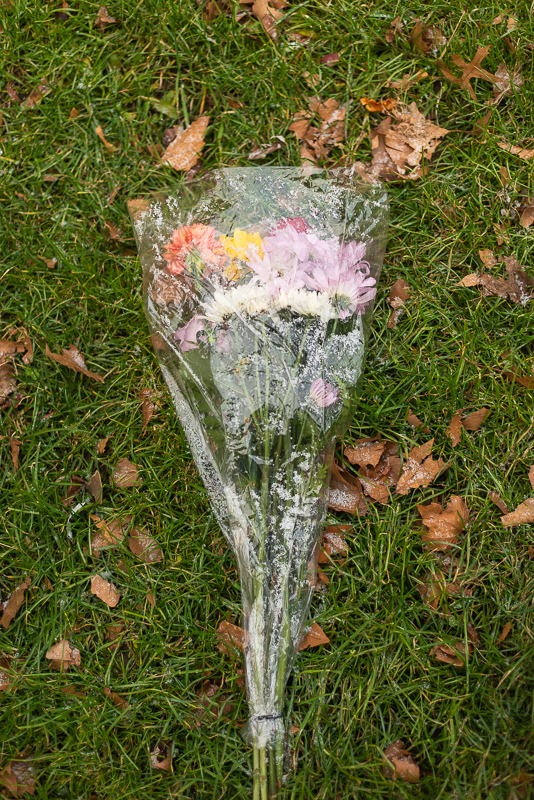 8:13 AM - Bigmouth Coffee Roasters, Beacon, NY
I drank too much last night, but seem to have been let off with only a slap on the hangover wrist.
Ziggy-cat did not eat. If he has stoped eating it is time to let him go. I resist writing "pull the plug," which seems too disconnected.
Ziggy climbed in my lap and slept there again last night.
***
As I waited for the coffee shop to open, a young woman got out of her car and started chatting with me. She had dark eyes, dark brown hair, round face. She was very friendly. As another woman got out of her car to come wait with us she asks my name and then introduces "Michael" to her friend "Catherine." I wondered what to make of her friendliness.
***
This morning, on
Brain Pickings
,
Bertrand Russell
makes the case for everyone having significant amounts of free time. He thought it should be possible to arrange ourselves so nobody works more than four hours a day for their necessities. He believed that large amounts of available time would lead people to fill that time with their passions to the benefit of society. Imagine that. All of us spending most of our time doing what we are inspired to do.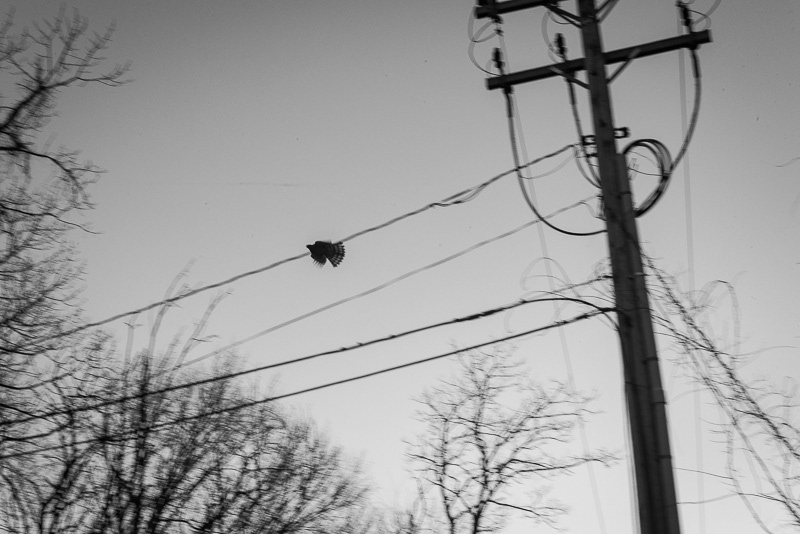 8:02 AM - Madame Brett Park, Beacon, NY
It is warm toady. Warm enough to sit by the banks of Fishkill Creek and write. So I do. I watch the water tumbling by. I am surprised it isn't a raging torrent. There seemed to be a fair amount of rain in the last 36 hours.
Last night I made Holly turn off the news. I told her anything but the news, your choice. She chose one of the earliest scrooge movies. I fell asleep for much of it, as I often do in the evenings.
Ziggy seemed to eat better last night. Maybe 2/3 of a can. For the past two nights he has been sleeping in my lap. I am dealing with his drain-circling better.
A squirrel leaps by, tree trunk to tree trunk.
My left big toe is bothering me. I keep having foot problems, hand problems, elbow problems. My body grows less hospitable to my spirit as I grow older.
7:43 AM - Bigmouth Coffee Roasters, Beacon, NY
Rain today. No photowalk.
A young woman in pink, tight-fitting sweater top, dirty blond hair down to a visible bra strap line, trim figure, settles down several tables away. She hunches over her smartphone as she sips coffee.
Pink-sweater-woman is joined by a curly dark haired woman who sits kitty-corner across from her working on a computer.
***
Last night Ziggy climbed into my lap and fell asleep. Such a sweet and fragile puss. He is a picture book illustration of skin and bones. He insists that I be present to his dying. This is not easy for me to do.
***
A third woman has now joined pink-sweater-woman's table. They are happily chatting. The new woman has curly brown hair extending out from under a knit cap shaped like a pussy hat but taupe instead of pink. She is wearing a brown vest and a knit top with black and off-white horizontal stripes.
The three of them discuss recipes, which makes me think about what I will cook for my niece and her wife when they come to visit. They are both accomplished chefs. I am thinking keep it simple.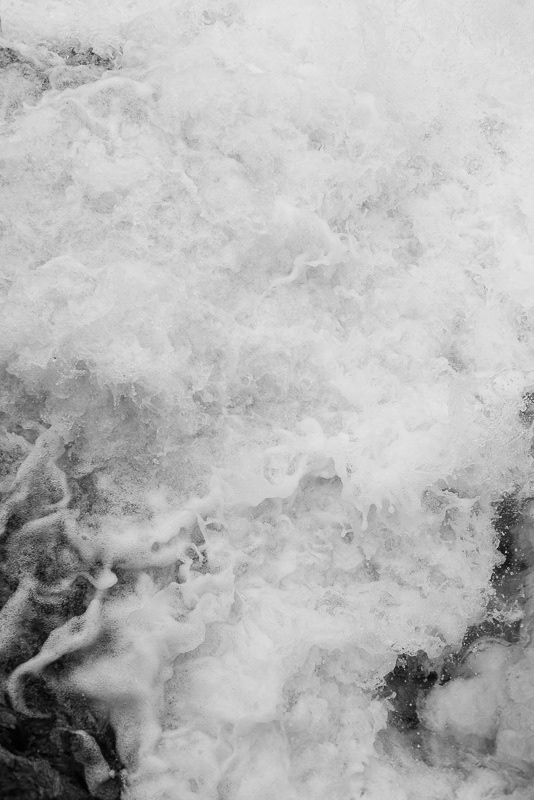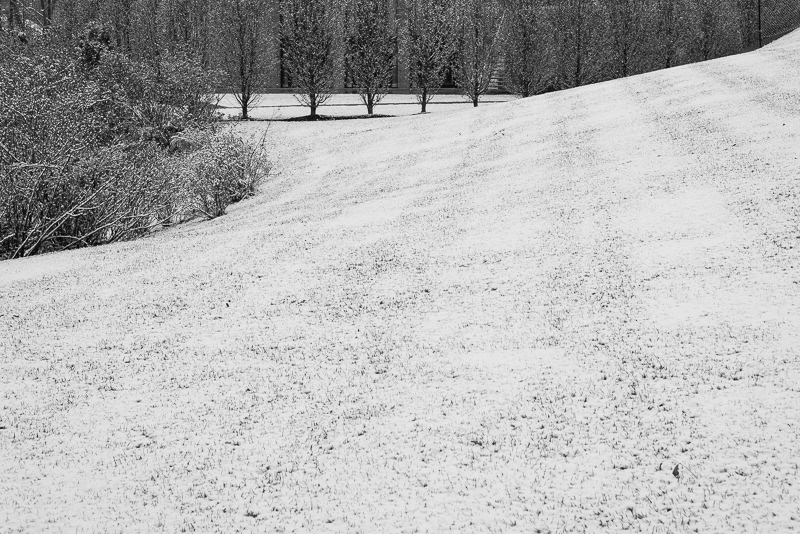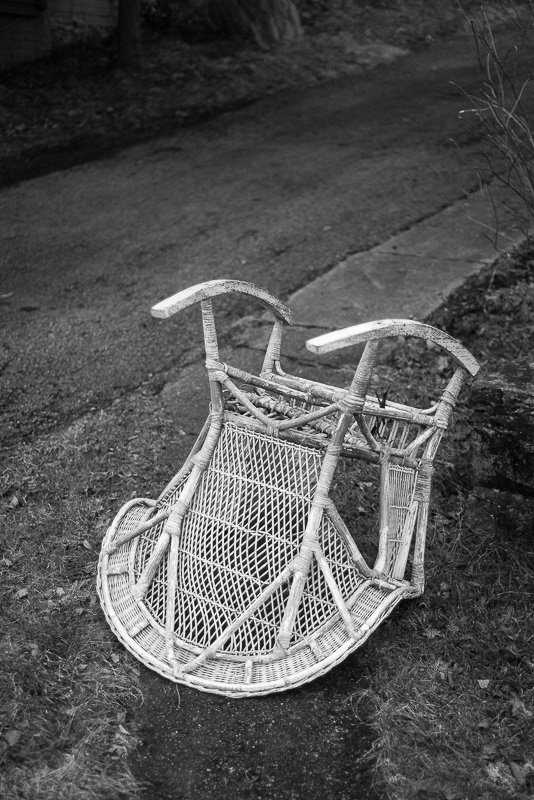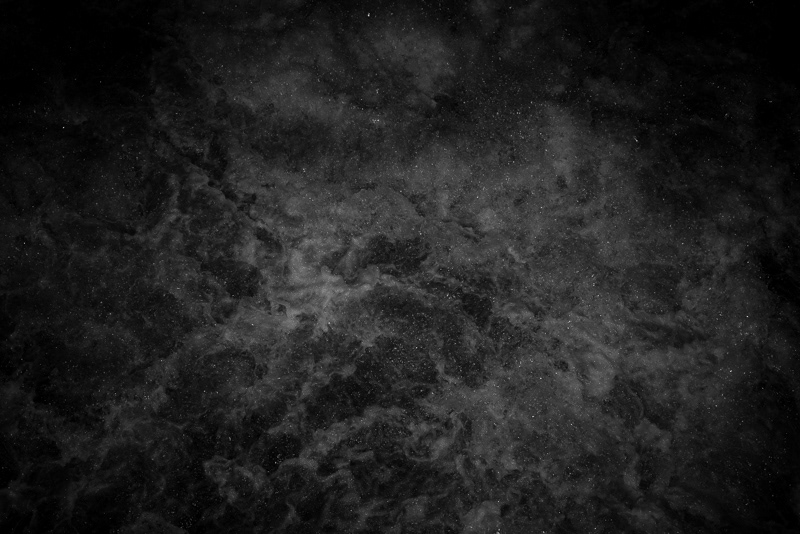 8:02 AM - Beacon Pantry, Beacon, NY
Ziggy did not eat last night. I am stressed by the idea that he will get to the place we need to say goodbye to him and the vet will be closed.
***
Yesterday in Adams, an older woman sporting reindeer antlers and a frown working the register. I say something to her that leads her to confesses that the woman before me had been very rude. "She was on her cell phone the entire time and never once looked up at me" she said. I looked her in the eyes and we chatted while she rang me out. I left her in better spirits than I found her. I felt better too.
***
There was a full moon this morning. I didn't see it until I was half way through my walk. I turned around to return, and there it was. I had been looking eastward. Its glory had been in the west. When we look in one direction only, we see only part of what there is to see. I take this as a life lesson.
***
A man comes in and starts chatting with the waitress. His questions seem too personal. She is hesitant at first, but seems to warm to him. He asks her name. "Brittany" she says. Brittany is 26, has a kid and a 23 year old boyfriend who also has a kid. Her boyfriend works at a mall. The interrogator's name is Bill. He tells her she is the reason he came in. Then he asks her to forgive him because he has no filter. Bill is a big, lumbering man in his late 50's with a Jersey accent. He walks with the assistance of a cane. When he is ready to leave he has a case of beer on his shoulder and struggles with coffee and cane. Brittany walks him out to his car, opening doors and carrying the coffee.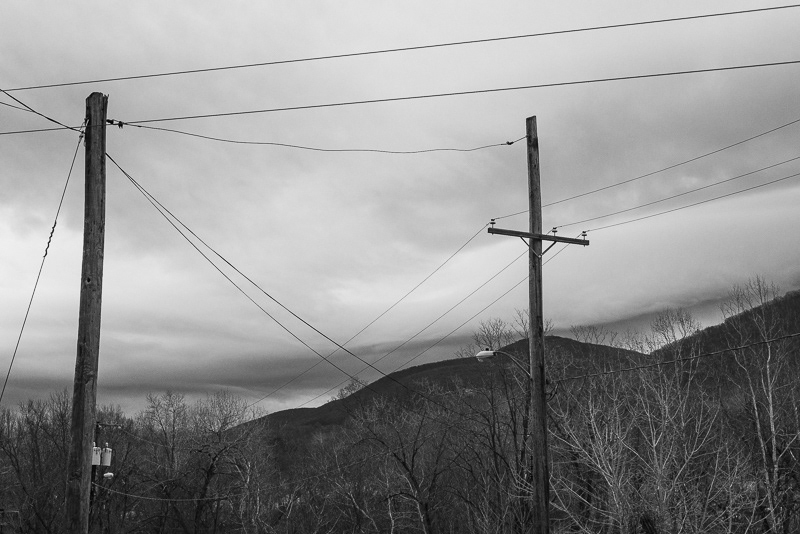 8:22 AM - Ella's Bellas, Beacon, NY
I am stressed by Ziggy-cat going about the business of dying. I don't deal well with the dying of our animals. Because of Ziggy, there is a pall hanging over the holidays and I am unkind to Holly. It is hard to cohabit with the clear evidence that what lives also dies.
***
The government has been partially shut down. Merry Christmas and Happy New Year to hundreds of thousands of federal employees! All because Rush Limbaugh and his twenty million listeners are afraid of being overrun by brown skinned people. They demand a wall be built and are holding Trump's feet to the fire.
And then there is Syria. General Mattis has resigned, the Syria question being a last straw. All the adults are leaving the room. I will be unable to live in this country if Trump gets re-elected. Just sayin. Unable.
***
Tons of water flowing through Fishkill Creek. There is something about contained, raw, thundering power. It reminds me of a time long ago, when I first began working in New York City and was living at home. I commuted by train a few times, before deciding the bus was better. The train let me off in Hoboken train station. Or you got on it there for the return journey. I liked walking out to the end of the platform where I stood beside the throbbing diesel engine. Again, raw power contained. Power that could at any moment, I imagined, obliterate me. It was thrilling.
I have so many pictures of the thundering water. I have to limit myself. Ten or fifteen tops on any given day.
4:56 AM - My Studio, Beacon, NY
We live in capitalism, its power seems inescapable — but then, so did the divine right of kings. Any human power can be resisted and changed by human beings. Resistance and change often begin in art.
Ursula K. Le Guin, Words are My Matter
I don't know if my art can or will change anything about the world I live in. It probably won't. That doesn't stop me from making it. Making it because it needs to be made, whether or not another sees profit in it. Making my art without profit is my act of defiance. If I ever do profit from it, it will be on my terms.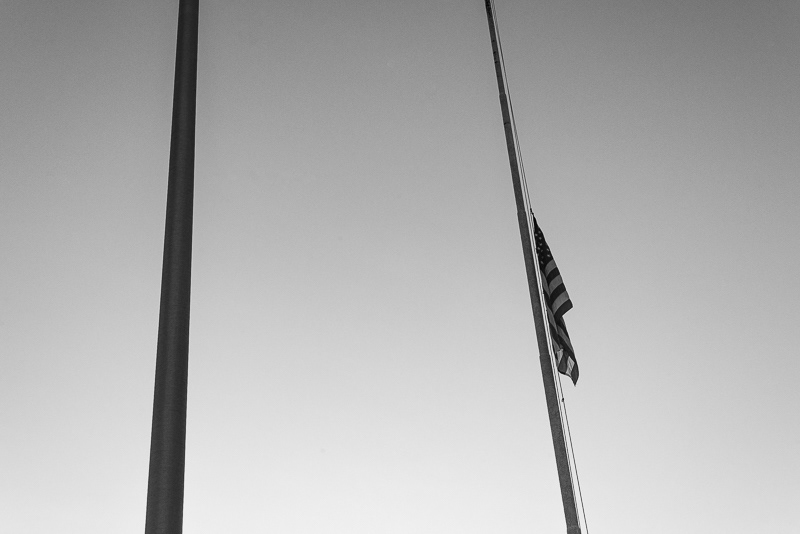 8:08 AM - Homespun Foods, Beacon, NY
I didn't sleep well. My back has been bothering me. I feel like I am having some gut issues too. This happens from time to time.
A slow walk from one end of Main Street to the other and back again. I got up late and didn't have time to go further afield.
The Monochrome show is looking like it will be strong. Half the work is very strong. The other half is ok to pretty strong. It turns out Howland Cultural Center has a lot of wall space to fill.
The kitchen crew is having breakfast at the next table over. They chat in a language I don't understand. I assume it is Spanish.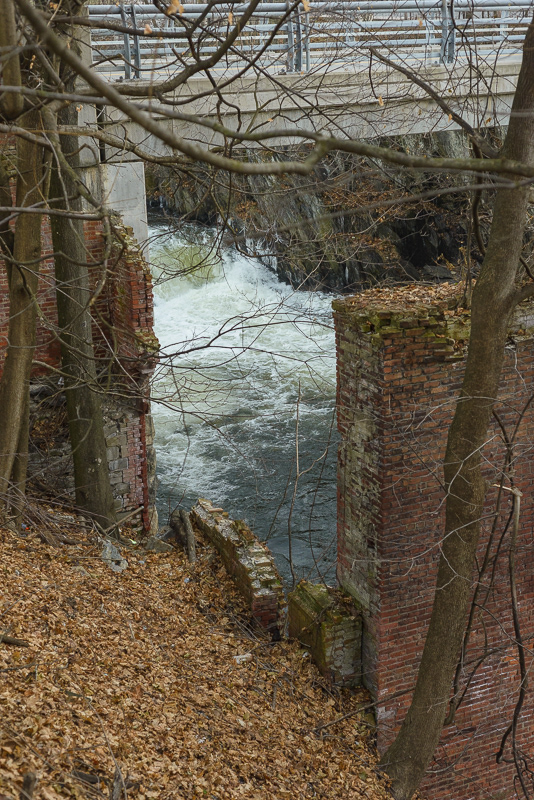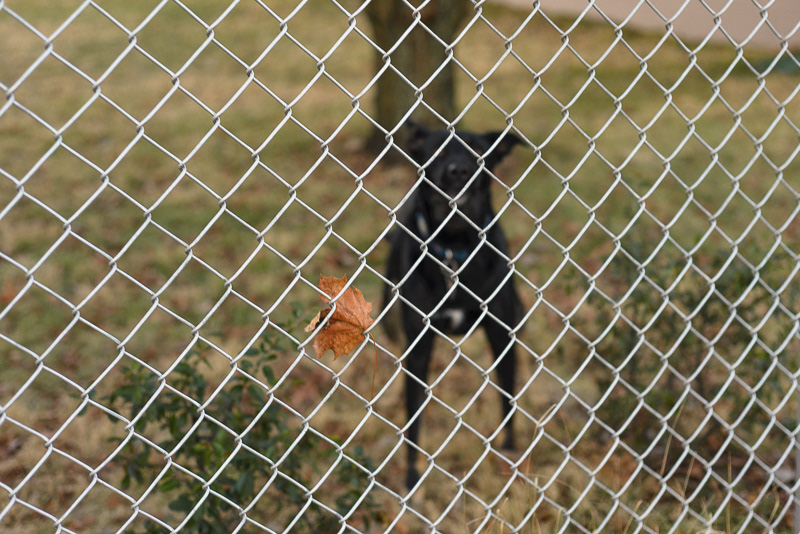 8:08 AM - Ella's Bellas, Beacon, NY
Cold, crisp morning. Jet planes crisscrossing the sky leaving trails behind. Hot coffee. Hot roll fresh out of the oven.
There is a breach in the fence in our back yard big enough to drive a small car through it. Chas, our scent hound, got outside the perimeter. A couple of times it turns out. He didn't go far and came when he was called. A friend has Basset Hounds that go for long and distant walkabouts. She had to pick them up in the next town over one time.
High spirits in the kitchen today. I comment to the barista about it. She tells me the music they are playing is from their High School days. She is a twenty something. It is amusing that a twenty something is nostalgic for high school days.
Just you wait
I think to myself.
The barista, who is also the manager, is assembling an order and asks me if eggnog season is over. I tell her not till January. Or at least Christmas. She was hoping she could skip the eggnog.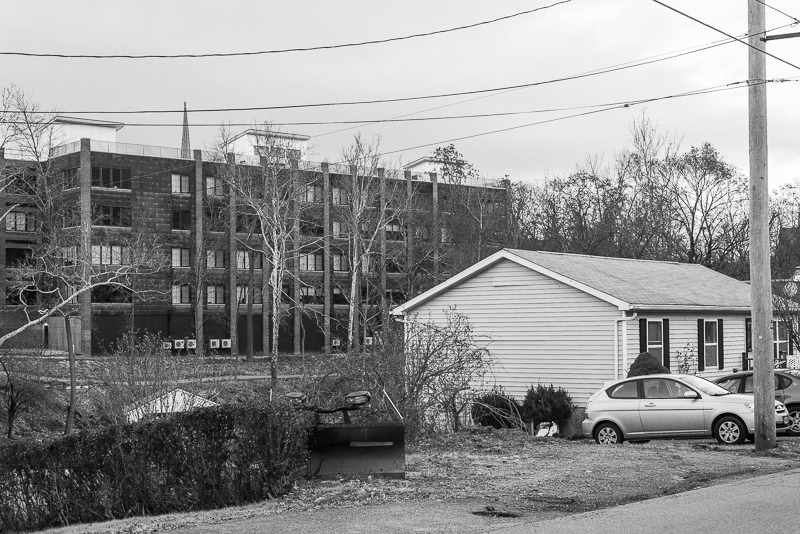 7:35 AM - Bigmouth Coffee Roasters, Beacon, NY
I have been feeling uninspired. I don't like that feeling. 
I keep thinking about the idea that not making money at something means it is not to be valued beyond a hobby. What bothered me about the line of questioning is the proposition that I am not valuable if I can't or don't make money. I reject that idea. I don't think it works very well for the world. I refuse to be ashamed that I work and don't make money at it.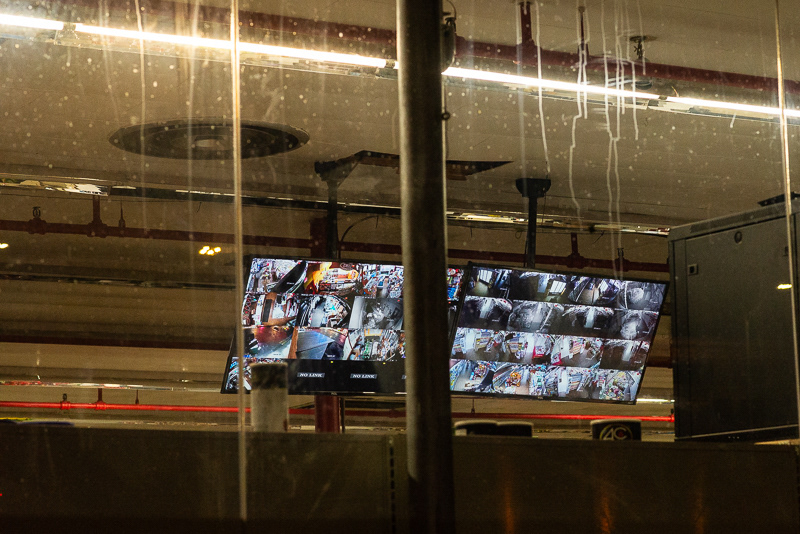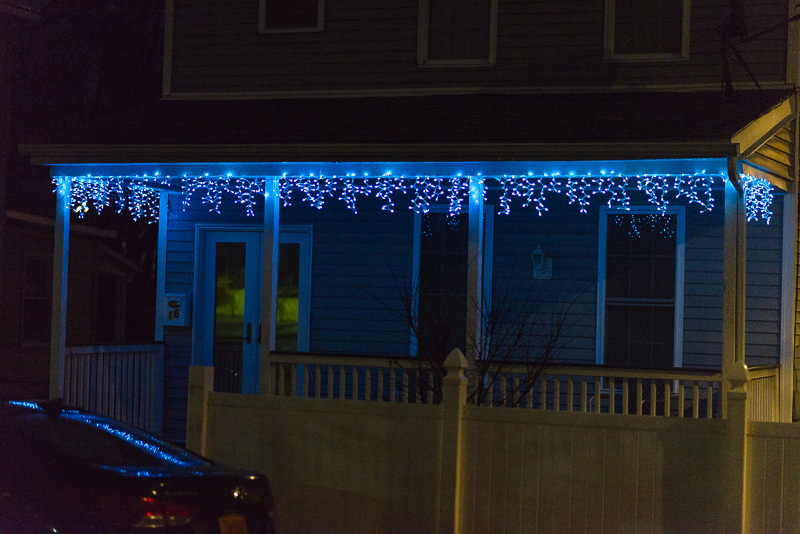 7:55 AM - Bigmouth Coffee Roasters, Beacon, NY
I made a cassoulet over the weekend. Once I realized how much I was making and that it was going to be good, I invited friends to share it with. Sunday dinner. Attainable felicity.
I failed at giving Ziggy his meds this morning. He doesn't cooperate. I feel as though I failed him. And he is failing and I don't know when we will help him ease out. A sad thing to be happening leading up to Christmas. At least it's not a wife, parent, brother, sister.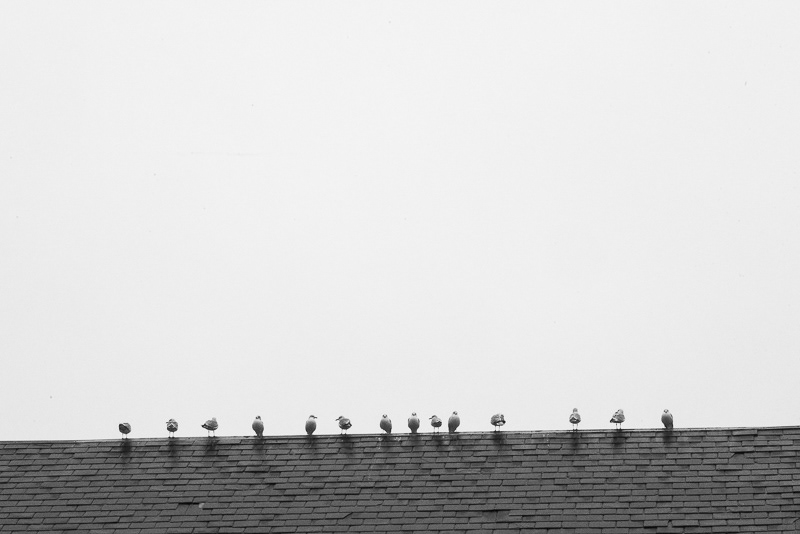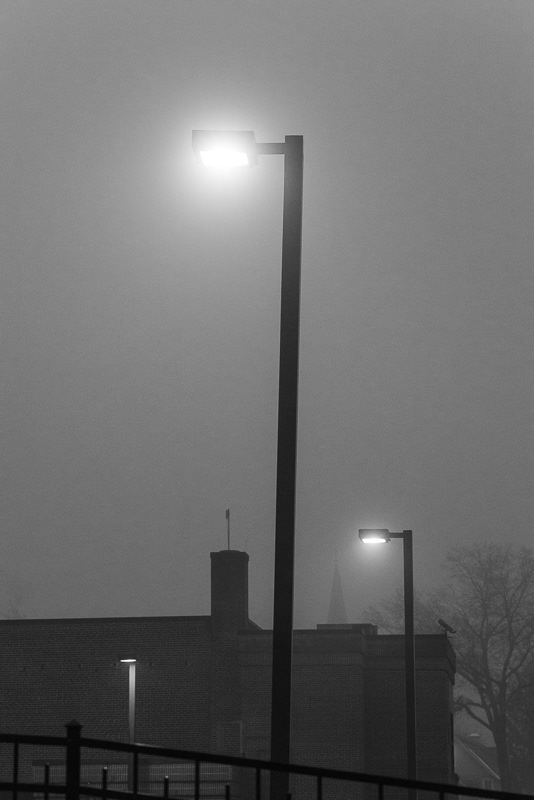 8:17 AM - Ella's Bellas, Beacon, NY
"Politicians on both sides of the aisle are making laws that they are not required to follow or that don't affect them. They'er engaging in behaviors that would result in most of us getting fired, divorced, or arrested. They're espousing values that are rarely displayed in their behavior. And just watching them shame and blame each other is degrading for us. They're not living up to their side of the social contract and voter turnout statistics show that we're disengaging."
Brené Brown, Daring Greatly
As I read this chapter, which is about "minding the gap," I am trying to relate it to the free energy principle, the difference between expectations and actual circumstance. I realize, there is seemingly unprecedented energy developing in this situation because the gap is so large for so many of us. The situation is explosive. The public howls, both for and against. White men pour fuel on the fire in an effort to hold on. They can't, the demographics are against them. What will have to burn before their "cold dead hands" can be pried open?
5:37 AM, My Studio, Beacon, NY
Infatuation - short lived love for someone or something.
Strong feelings I let pass through like clouds passing in the sky.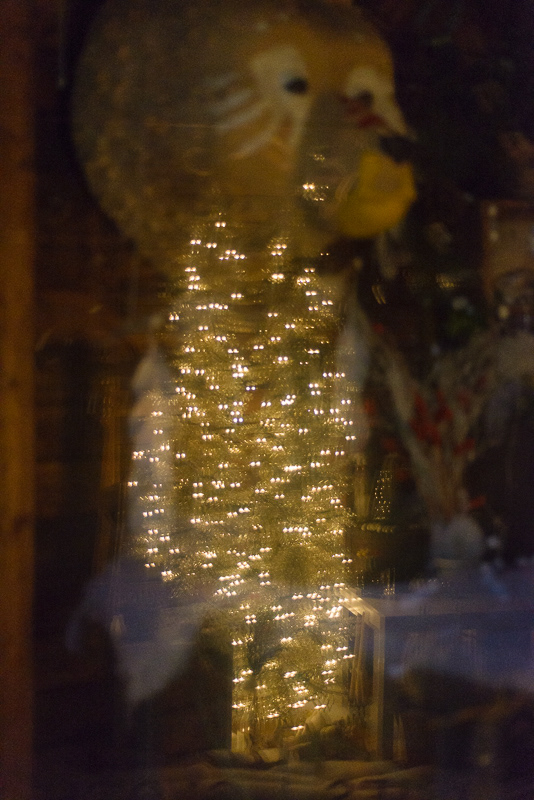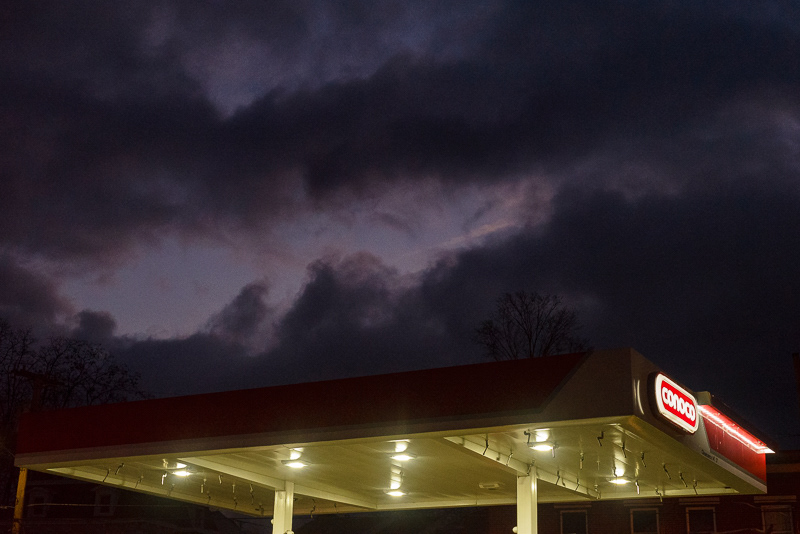 12:56 PM - My Studio, Beacon, NY
Color is creeping into my photographs. It happens. Generally speaking, I look at each photograph I make and decide color or black and white. I can go for long periods of doing black and white, and then, color starts to happen.
7:58 AM - Big Mouth Coffee Roasters
The barista asks me where I have been. I said we must be missing each other and that I spread my coffee love around town a bit. She laughed.
An email from my mentee. She thought our meeting went very well.
A good walk this morning. The sky was dark and brooding. I wanted to walk up to the back trail up Mt. Beacon, but the roads and sidewalks were slippery. I was afraid of falling so I chose a different route.
A young woman sets up to work at a table nearby. Something about her seems familiar. And then I hear her scraping the bottom of a yogurt container with a spoon. It's headset woman from Trax. I know her by the way she scrapes. In Trax she makes business phone calls that are distracting to me.
5:07 AM - My Studio, Beacon, NY
I had a dream last night that a woman wanted to kiss me. I turned her gently away.
Then I dreamed I was walking by the elevated front porch of a house and two dogs that looked like miniature black haired rhinoceroses were barking at me. A man and a woman were with the dogs. They seemed to know me. One of the rhinoceros dogs walked to the edge of the porch still barking at me. I offered my balled hand up for it to sniff. It stopped barking, sat down and allowed me to pet its head. The owners told me what breed it was, but I don't remember what they said.
I was amazed by the dogs in my dream. No such creatures exist, yet there was my mind making them up.
Yesterday a friend told me that if I am not making money with my photography, it is just a hobby. I told her I work at it like I would a job that paid me a salary. I spend at least fifty or sixty hours a week working on it. I have regular hours of doing it. I make the work. How is that just a hobby? And why should we make such distinctions? In a world where automation will increasingly steal from us the ability to be paid for our labor, what choice is there but to make the work we love to make. Some would say that is what we should have been doing all along.
4:23 AM - My Studio, Beacon, NY
I am trying to apply the "lean into it" strategy with Ziggy. The dying and death of our various animals has always been very difficult for me. There was the time I found myself on the train at the end of the line in Poughkeepsie because I didn't want to confront the dying of an earlier cat.
I try to run from these sorts of things which is futile and results in not giving my best presence to a beloved creature that has walked the earth with me for many years.
It is impossible to be in the presence of a dying animal without confronting one's own mortality. That we must exist with this knowledge seems unspeakable but what choice is there? We are here, coalesced, witness to all there is, aware of our own temporary nature. 
My culture doesn't like growing old. We flood our media with youth. By watching youth, looking at youth, being in the presence of youth, we can pretend to be young.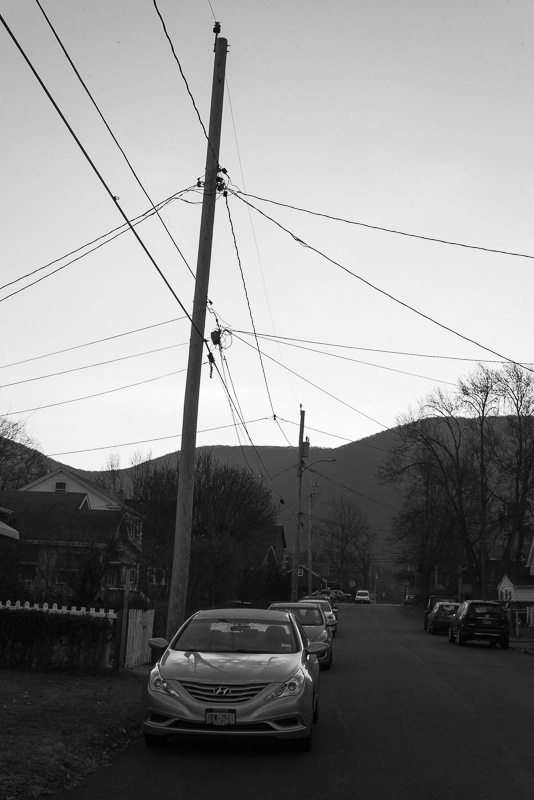 8:13 AM - Ella's Bellas, Beacon, NY
We took Ziggy to the vet yesterday. His weight was down a little more than a pound. Almost 20% of his body mass in just under two weeks. We left with instructions to try to get him to eat more and a prescription for anti-seizure meds. The vet told us we were in the end stages with him.
A drive to Costco today for holiday supplies and food to freeze.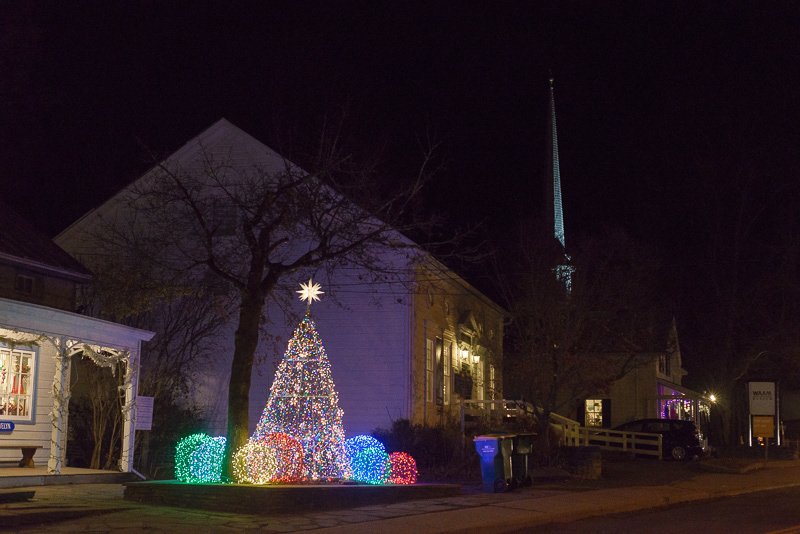 8:40 AM - My Studio, Beacon, NY
Holly is up early and not happy. She gets frustrated. I decide to "lean into it." Rather than run out the door to make photographs and be alone, I suggest we go have breakfast so we have a chance to talk.
It is hard not to think she is frustrated with me when she is like this. I resist the urge to do that. I struggle to remain present.
I will meet with my mentee this afternoon. I'm a little anxious about it. Will there be enough to fill an hour of time?
I submitted to the NYT portfolio review. "Cans" and "Wires, Utility Poles." I am hopeful, but not optimistic. I like the work I make, I am just not sure why anyone else should.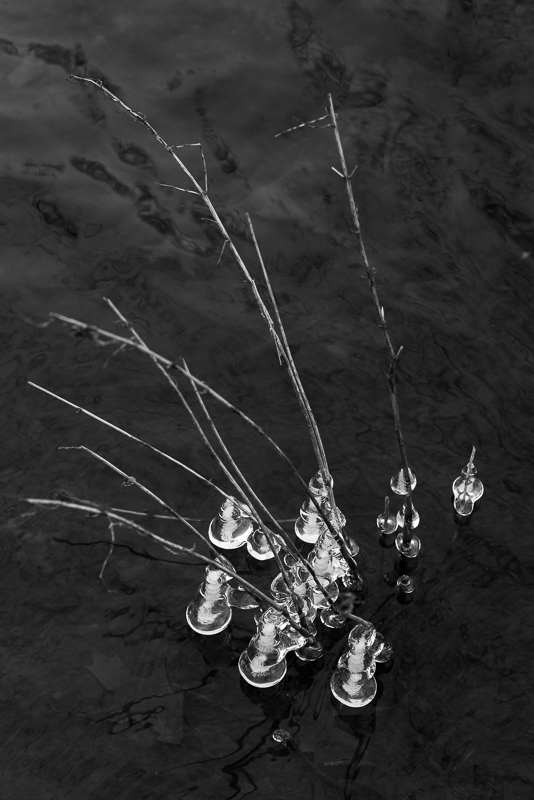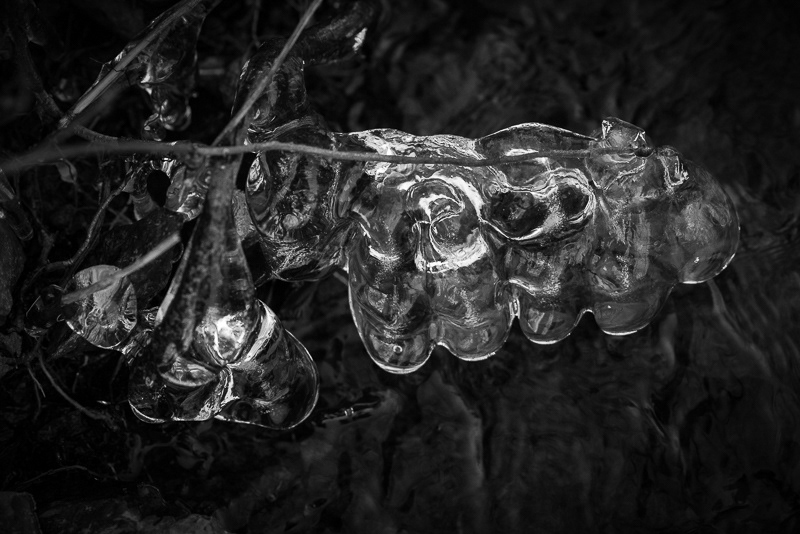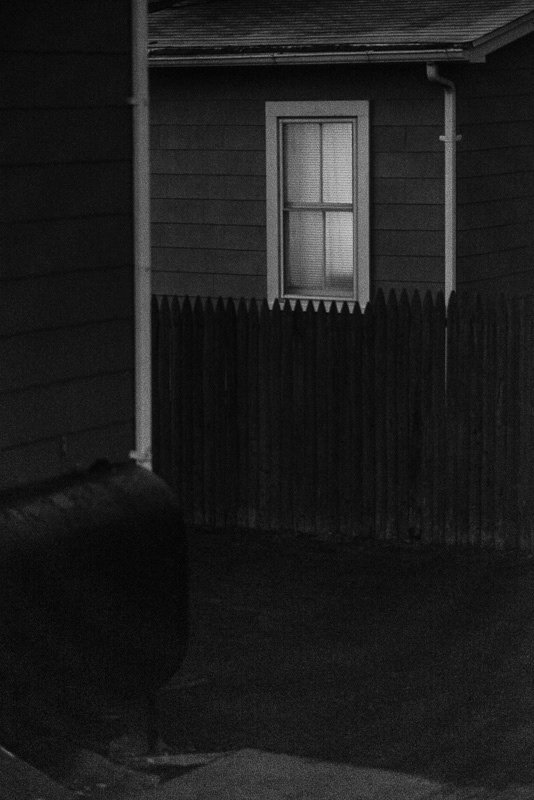 8:06 AM - Ella's Bellas, Beacon, NY
My Carhart winter coat came out of the basement today. I have been hoping to replace it, but they are a bit pricey and money is a little tight, so I decided to live with its shabbiness a little while longer. Starving artist and all that.
I returned to the banks of Fishkill Creek this morning, under the bridge by George's house. I wanted to photograph the ice ornaments. They seem fairy magical to me. They are magical, if not fairy magical. The idea that the rising and falling of the surface of the water deposits ever so many thin layers of ice on a branch or a stalk. That they build up to sometimes impressive size. Here and there are ice ornament gardens. Clear and crystalline. Beautiful cosmic dance of matter and energy.
We had a nice weekend. Ziggy cat seemed to be doing a little better. Less frequent fainting spells.
I did not get the Christmas lights up as I had planned. Next weekend.
We've been making our way through Christmas movies at night. Classics of all kinds, new ones that we have never heard of before. Anything with a heartwarming Christmas story. We are saving It's a Wonderful Life for the end. They all seem to be about attainable felicity in one way or another. It's a Wonderful Life is a big lesson in attainable felicity.
We should get our new Alexa Sonos speaker today. We've been wanting one for a long time. I suggested to Holly that it should be our Christmas present to each other. She totally agreed.
A friend walks in and sits down. It's funny. Her life partner was in not more than fifteen minutes ago. I remark on this and she laughs and says that sometimes they will arrive at the same place at the same time and will have had no prior arrangement to do so. They go about their days, and cross paths as they do. It's a small town and both of them stay in it to work.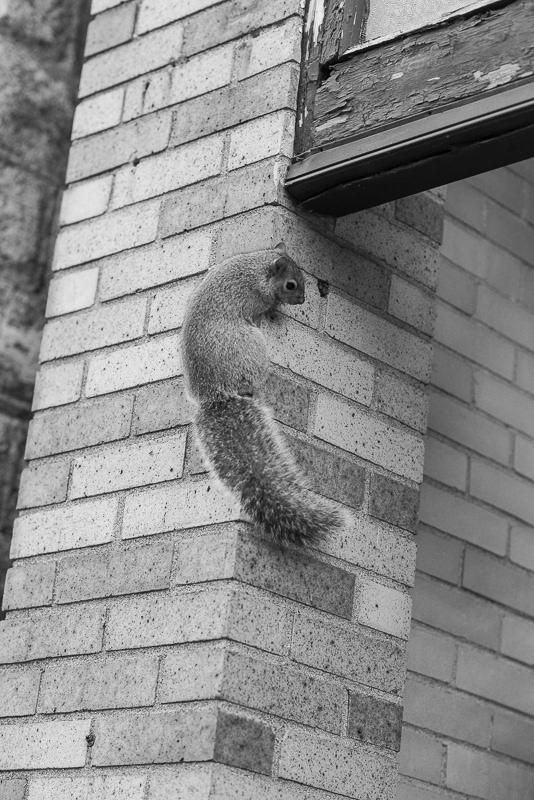 7:55 AM - Trax, Beacon, NY
It is cold and slightly gray. I was not in the mood to stay out very long. The aches in my bones and muscles are more strident in this weather.
I spent some time on the banks of Fishkill Creek, trying to photograph the "ice ornaments" as I call them. Ice that forms on the tips of branches hanging just above the water surface or around the dried stalks of plants rising out of the water. It is magical, fairy like.
Holly woke up when I did this morning. She too is worried about Ziggy. It's strange. Ten days ago we took him to the vet and all the signs were positive. Infection on his chin gone, weight up, blood pressure down. But since that visit things seemed to deteriorate again.
I am sitting here thinking how nice it would be to roast some lamb for Sunday dinner. Or maybe a cassoulet! I look up the recipe for cassoulet and see that it is at least a two day undertaking. Maybe I will save that for next weekend.
This from Brené Brown in Daring Greatly:
"Living a connected life is ultimately about setting boundaries, spending less time and energy hustling and winning over people who don't matter, and seeing the value of working on cultivating connection with family and close friends."
5:44 AM - My Studio, Beacon, NY
I am reading a photo book review by Jonathan Blaustein. It is a "family album" sort of photo book, according to Jonathan. A bit predictable, with only a few edgy photographs he tells me. I look at the images and think them a little self centered. I also look at any work focusing on immediate family in relation to Sally Mann's well known work on the subject.
My presentation of images and words here is centered on my self. Would it be correct to say it is self-centered?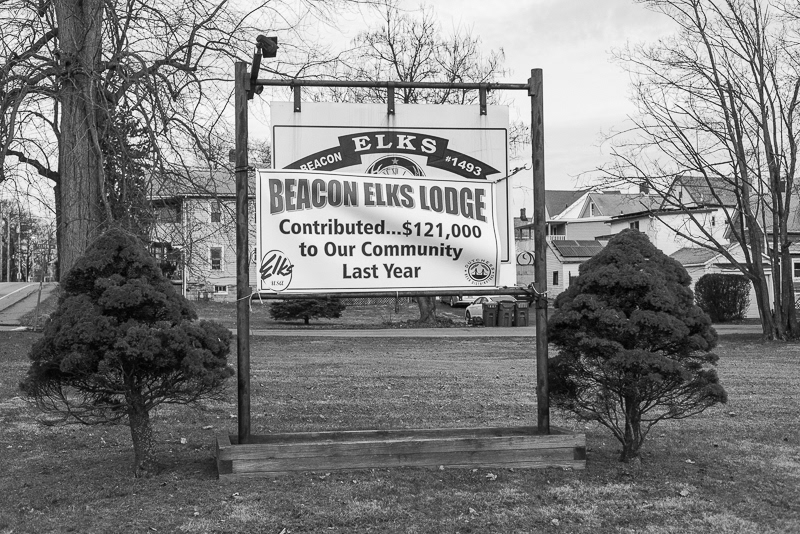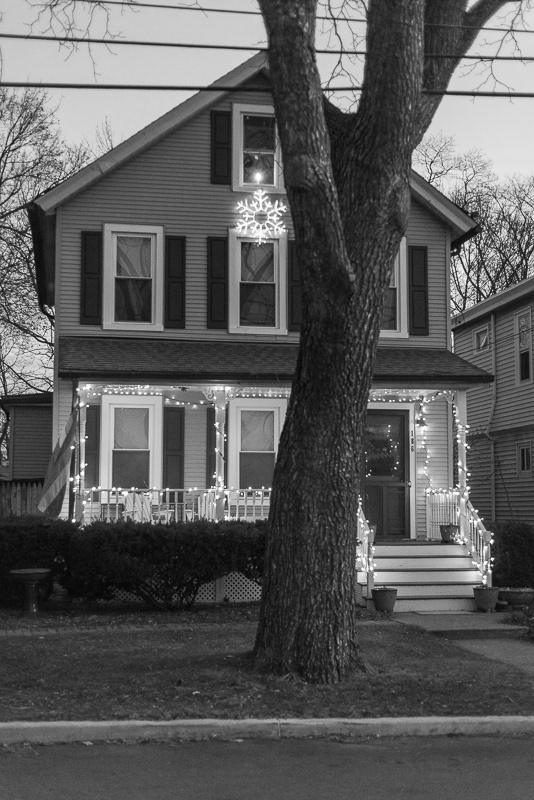 8:06 AM - Ella's Bellas, Beacon, NY
I am sad this morning. Our cat Ziggy seems to be doing worse. I am wondering if he is turning towards the exit door. He barely moves from a spot on the floor in front of the couch that has become his sick bed. He declined to jump up and sit in my lap this morning as he has been doing. Most concerning are the mini-seizures he has been having almost hourly.
I was feeling the heaviness of this as I walked this morning. The joyous, really glad I am alive and witnessing feelings were absent. Sometimes witnessing is sad and depressing.
If I were prone to superstition about all the ravens I have been seeing, I might think it was an ill omen about Ziggy. Of course the ravens are around all the time and more visible in the winter months. Proximity does not equal connection.
A friend taught me backgammon last night. The game requires strategy to mitigate the random effects of dice throwing. It struck me as an interesting reflection of life in the cosmos and a possible illustration of the free energy principle.
Strategy is deployed by move choices that are available from the numbers that come up on the dice. The dice, of course, cannot be controlled. Strategy then, is used to mitigate vulnerability to random occurrences and the opponent's cunning while moving one's cause forward. Through strategy, the gap between the ideal state of winning and the state manifest on the board can be closed. As in the Cosmos, sometimes the cunning of your opponent is more and sometimes the random unfoldings are profoundly against you.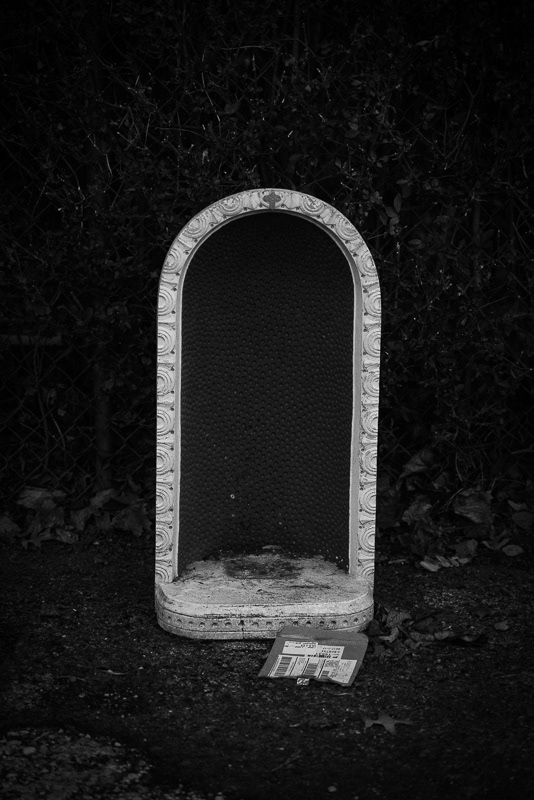 7:47 AM - Big Mouth Coffee Roasters, Beacon, NY.
Nina Simone, A New Dawn, A New Day, A New Life.
I am a little hung over this morning. I had two vodka martinis at the Whynotte Sisters Planned Parenthood fund raiser last night. I haven't been drinking cocktails lately, so the martinis hit me hard.
We had a funny conversation about what we tell our doctors about our alcohol consumption. We've all encountered disapproval, sometimes shock, when we tell the truth. We all lie now. Apparently the doctors know this and double whatever we tell them. No wonder they were shocked when we were honest.
Some nudes by
Saul Leiter
on my photo feed this morning. Something there is about Saul Leiter nudes. They aren't just pictures of naked women. They are pictures of women he knows intimately. Because of that, there is a palpable sensuality to them.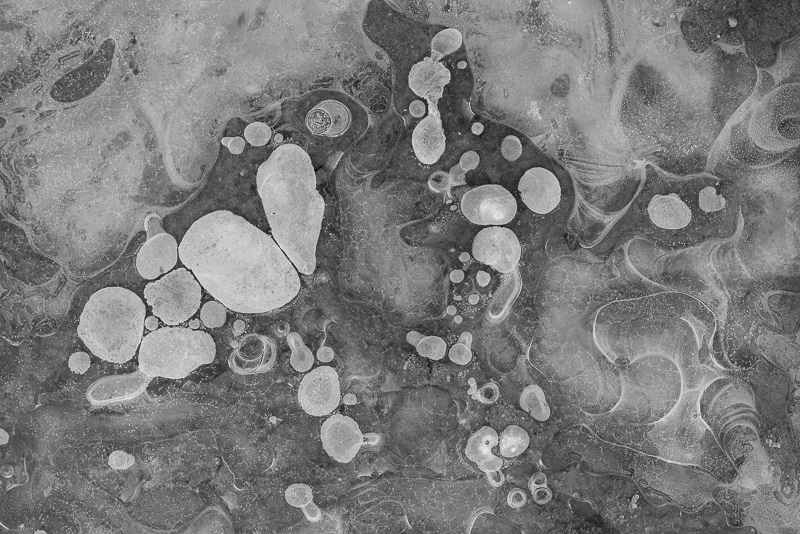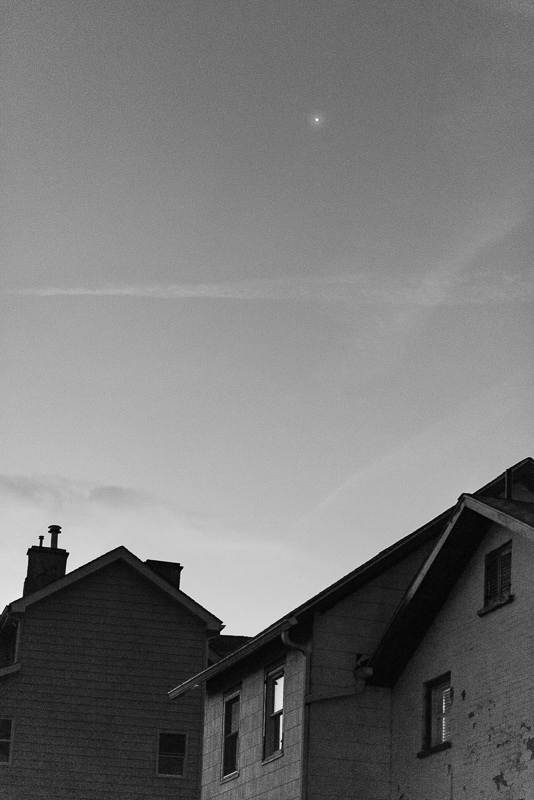 7:42 AM - Big Mouth Coffee Roasters, Beacon, NY
Random thoughts about my actions, my feelings, my desires.
Reading the 
Kracauer
essay "Photography." He talks about freezing the beauty of young men and women in photographs. He tells us we, the people, devour them because we are afraid of death. We develop a place where beauty goes to repose, forever young, forever frozen in time. We look at the photographs and in our primal minds we join them in eternal youth, made all the easier by never "feeling" as old as we physically are. Our longing, our desire, transports us to this place of eternal sunshine.
A friend once shared a stereoscopic image of a young woman, lounging without clothes, in bed. She smiled seductively at the photographer. She was ever so slightly three dimensional and seemed to come alive. In doing so, she ensnared my desire for submergence in the eternal, birthing feminine. The effect was dramatic. I remember it clearly, like it was yesterday, though it was years ago.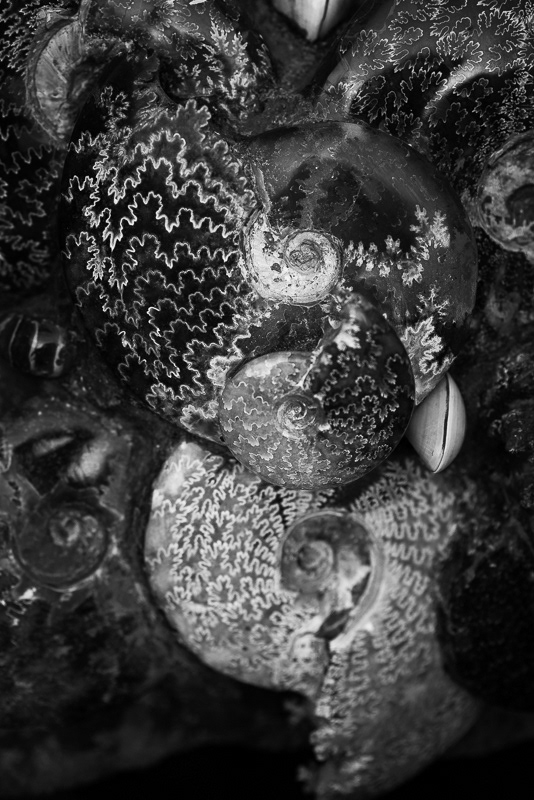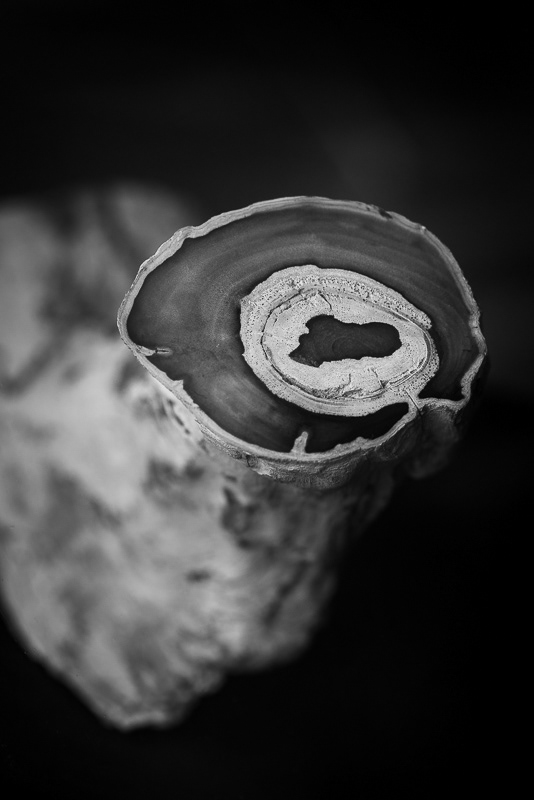 ​​​​​​​
8:00 AM - Ella's Bellas, Beacon, NY
It was cold this morning. When I walked out the door to warm up the car, there was a slipper moon hovering just above the mountain. Earthshine made the entire moon circle visible. Venus, a little more moon-chaste each day, hung high up in the sky. Everything was crystalline, the air was clear and crisp.
We may be arriving at the place where we need to give our cat Ziggy a peaceful release from life. His seizures are more frequent and Holly says one of his pupils has remained dilated for the past 24 hours. She tells me that is not a good sign. We are wondering about a brain tumor. Maybe a stroke? He's an old cat. It would be sad, but not "too soon" to say goodbye to him. He's had a long and good life. We will take him to the vet on Monday and discuss the situation with her.
I remember when we went to pick him up. We drove half the night to the north east corner of West Virginia. It was during the time of the DC sniper. We thought we were well out of the snipers stomping grounds. We found out later that a victim had been shot only a few miles from where we stopped to get gas.
Ella Fitzgerald is playing on the sound system. It is a song we played during the reception at my first wedding. I have nice memories of that evening, if not the marriage.
A terrific quote about becoming "Real" from a children's book in Daring Greatly:
"It doesn't happen all at once," said the Skin Horse. "You become. It takes a long time. That's why it doesn't often happen to people who break easily or have sharp edges, or who have to be carefully kept. Generally, by the time you are Real, most of your hair has been loved off, and your eyes drop out, and you get loose in the joints and very shabby. But these things don't matter at all, because once you are Real you can't be ugly, except to people who don't understand."
Margery Williams, The Velveteen Rabbit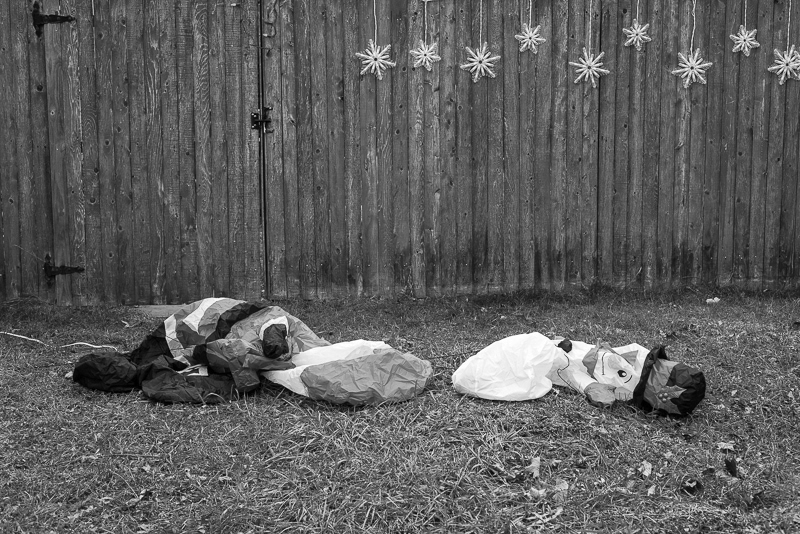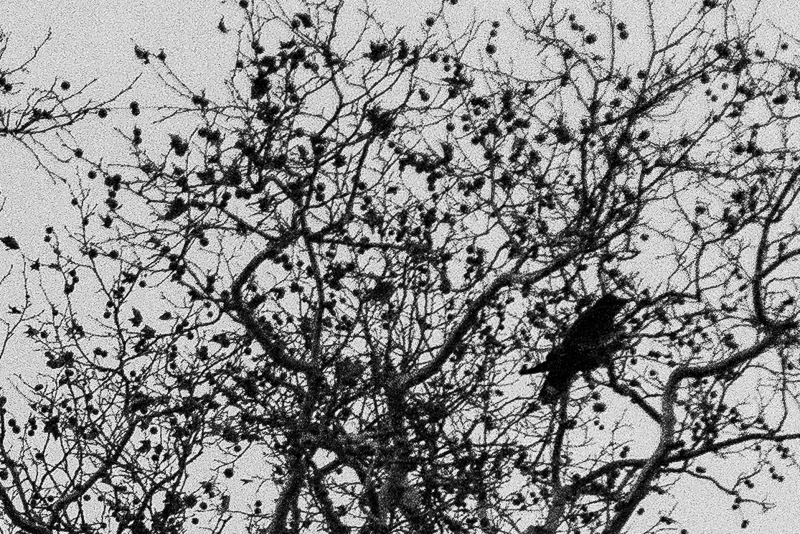 8:14 AM, Bigmouth Coffee Roasters, Beacon, NY
It was a morning for vocal ravens. Common ravens, not crows. Big birds. Bigger than crows. I look both up in iBird. I learn that crows have been seriously affected by west nile virus. Nothing about that mentioned for ravens.
I encountered them in ones and twos at several places along the way. Calling out. Here is what iBird tells me about ravens:
"Common ravens
(are there uncommon ravens?)
engage in seemingly playful acts, such as yanking the tails of cats and dogs. This may account for the fact that American Indian folklore often portrays them as tricksters.
In many cultures it is viewed as an auspicious symbol of wisdom, fertility and creation. However, in the Christian tradition it is considered a bird of ill omen, heralding evil, warfare and death.
It is an acrobatic flier and has even been observed flying upside down for as far as one kilometer
(for the joy of flying upside down?).
A group of ravens has many collective nouns, including a "bazar," "constable," "rant," "storytelling," and "unkindness" of ravens.
Because my ravens appeared in ones and twos, I will have to wait to talk about a storytelling or unkindness of ravens. I prefer the idea that they are good omens, but I will keep track of things the next few days to see if it goes one way or the other.
A young woman has taken the table next to the one I am sitting at. An interesting choice given there are similar tables at more of a distance. She clears her throat a few times and lets me know she is not sick or contagious. A little later she asks if I would mind her making a brief phone call. Unusual to be asked. Most people just do it. I say I won't mind, thank her for asking and tell her about the time a couple put their accountant on speaker phone in the middle of a restaurant. We chuckled. Eventually she made her call. I hardly knew it.
5:02 AM, My Studio, Beacon, NY
"I remember a cartoon depicting a chimney sweep falling from the roof of a tall building and noticing on the way that a sign-board had one word spelled wrong, and wondering in his headlong flight why nobody had thought of correcting it. In a sense, we all are crashing to our death from the top story of our birth to the flat stones of the churchyard and wondering with an immortal Alice in Wonderland at the patterns of the passing wall."
Vladimir Nabokov
I am reminded again this morning that there are riots in France over a tax on gas and other things damaging the working class bottom line. Ironically, the tax is meant to suppress the consumption of gasoline in an effort to meet goals to mitigate climate change.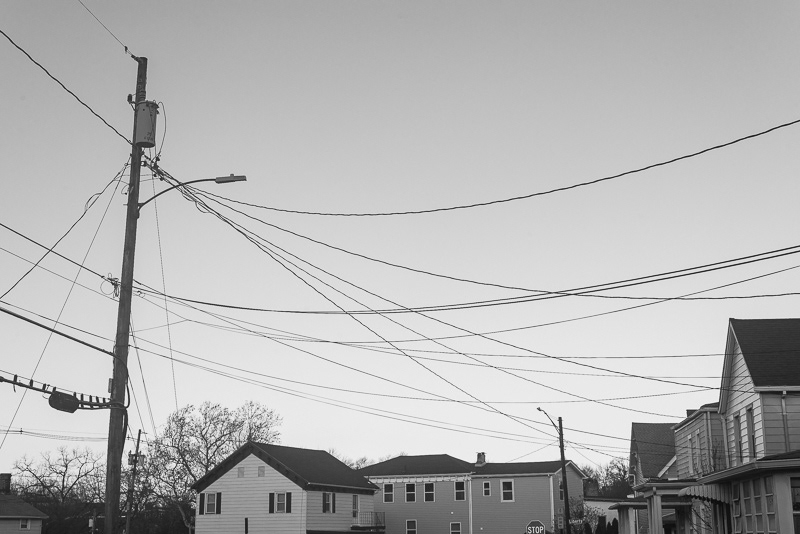 8:00 AM, Ella's Bellas, Beacon, NY
I almost remembered the new barista's name. "Christine?" I asked. "Christina" she said.
Another "I am so glad to be here and looking and seeing and thinking" start to my day.
As I was walking I was thinking about the idea of "free energy" in relation to art. If free energy is the gulf between our perceptions and our expectations of the world, and if our prime directive is to close the gap, what is the function of art in that scenario?
I suspect it has something to do with the way art can lead to epiphanies, which are fundamental shifts in perspective that give us a better way to navigate and thus close the gulf.
It strikes me that Melville, in talking about attainable felicity is talking about closing the gap between expectations and actual experience. Be content with what is right at hand and you will be happy. Is this an example of the narrowing of the free energy gap?
5:24 AM, My Studio, Beacon, NY
Up at 4:00 AM per the alarm I set this morning. Slept reasonably well. No midnight trips to the bathroom.
While the coffee brewed I strained the turkey stock I made the night before. I left it out to cool, against the advice of the recipe which worried about bacteria. A legitimate worry I suppose, but I have done it this way before without ill effects. I remember that there is a refrigerator in the basement. I could have put it in there to cool. There is no food in that refrigerator to worry about if the interior temperature gets temporarily too warm.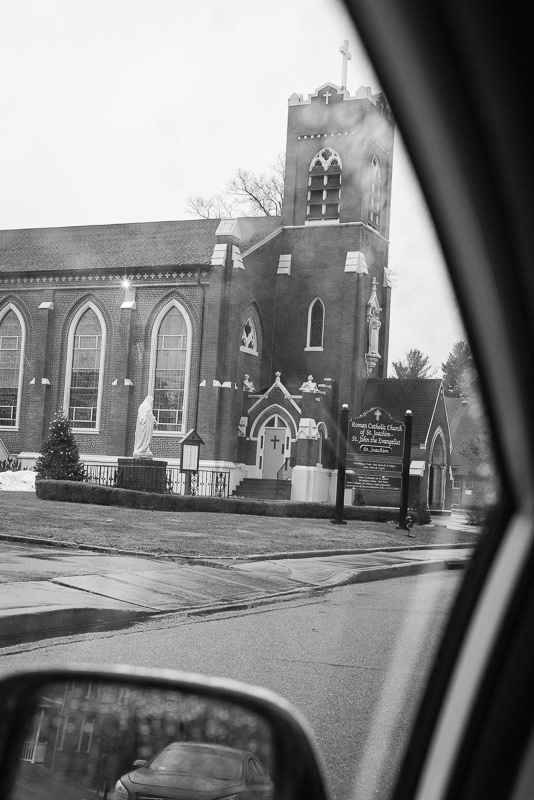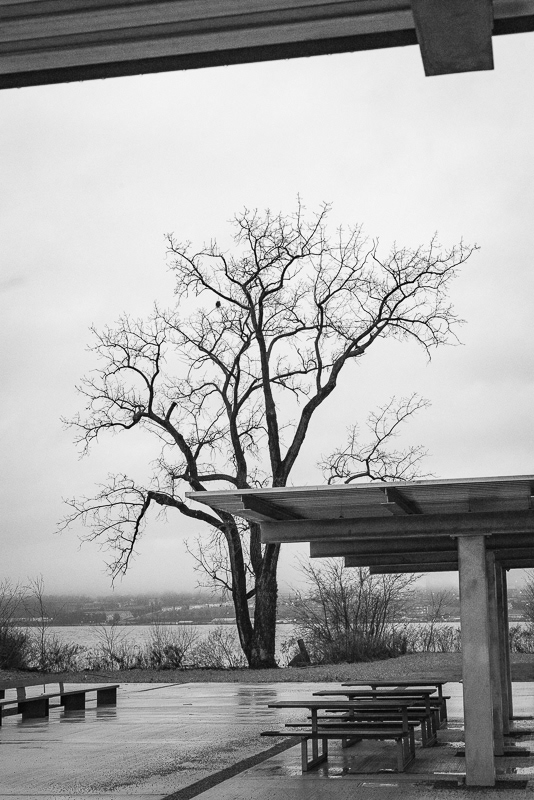 8:28 AM, Bigmouth Coffee Roasters, Beacon, NY
I went for a photo drive instead of a photo walk this morning because of the rain. 
Our cat Ziggy had a series of little seizures last night, at least that is what I think they are. He faints, rolls over, then tenses up for a few seconds before relaxing again and waking up. I think he has been doing this for a couple of years, though last night it happened repeatedly in quick succession, which isn't usual. Few and far between is usual. He doesn't seem to be in any pain. He does fall off things if he is near the edge. We try to keep him away from edges.
Mom has hip surgery tomorrow. She writes in her weekly email that she thinks she might be coming down with a cold and wonders if the surgery will go ahead.
I am reading an essay on photography by Siegfried Kracauer which produces this interesting quote:
"One must rid oneself of the delusion that it is the major events which have the most decisive influence on people. They are much more deeply and continuously influenced by the tiny catastrophes that make up daily life."
Words worth pondering for a while.
5:24 AM, My Studio, Beacon, NY
With Gregorian Chants playing in my ears, I read an article in the NYT Sunday Magazine about the collapse of insect populations worldwide. 50% to 80% declines  over the last three decades is common. Insects are fundamentally important to life on the planet. Earth is sending up another emergency flare.
I relate this to the reading I did yesterday about "free energy" and the idea that it may signal a breakthrough in developing "true" AI. Long ago I decided that Alternative Intelligence would be the better way to think about AI. Intelligence that surpasses the human mind is, in theory, possible, even if the full gateway to it hasn't been found. I am wondering if the mass species extinction currently unfolding on the planet will clear the way for a new evolutionary direction to unfold. I am wondering if our purpose, if there is one, is to carry intelligence forward to the place where it can make the leap to an alternative form that is not carbon based, not fragile in hostile environments. I am wondering if overpopulation and degradation of the biosphere is to clear the way, much the way a meteor hitting the earth killed the dinosaurs and cleared the evolutionary board for new species, including humans, to rise to the top.
In China there is a valley where there are no, or not enough pollinators for the fruit trees. People are paid $19/day to pollinate the fruit trees.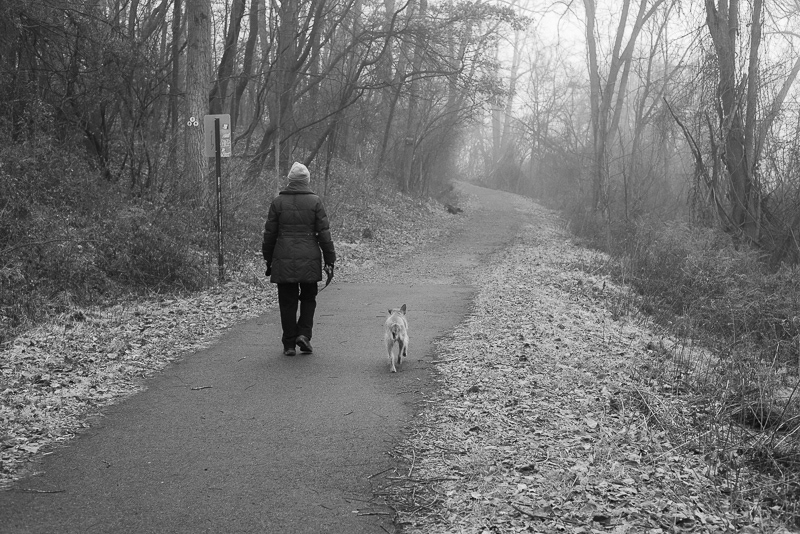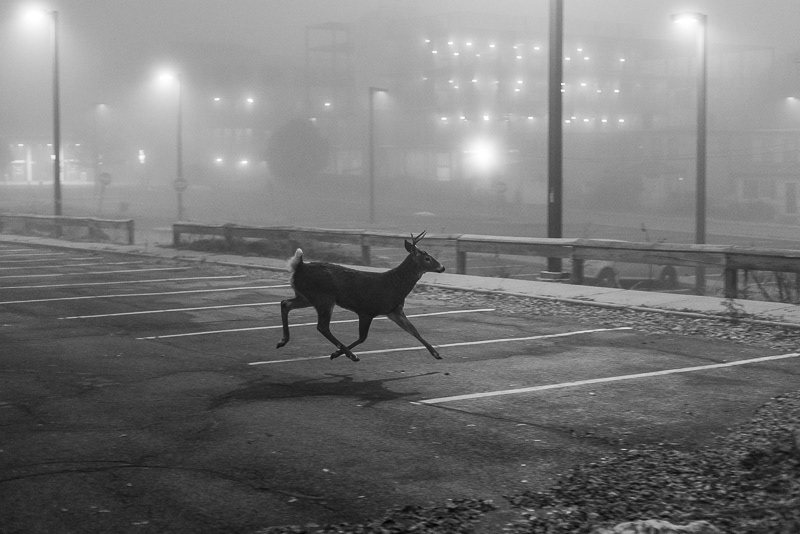 5:49 AM - My Studio, Beacon, NY
"There must be a way of understanding everything by starting from nothing," he thought. "If I'm only allowed to start off with one point in the entire universe, can I derive everything else I need from that?"
From The Genius Neuroscientist...
I am thinking I have found my theme for the month. Artificial Intelligence, or Alternative Intelligence as I like to call it, is an interest of mine. As is neuroscience and the question of free will. 
Another quote from The Genius Neuroscientist...
"Free energy is the difference between the states you expect to be in and the states your sensors tell you that you are in. Or, to put it another way, when you are minimizing free energy, you are minimizing surprise."